Enterprise
Make data your greatest asset!
Unlock the full potential of your data and gain a competitive edge with our platform. Our solution streamlines your reporting process, giving you a clear and comprehensive view of your data. Make faster, data-driven decisions that drive positive results throughout your entire organisation.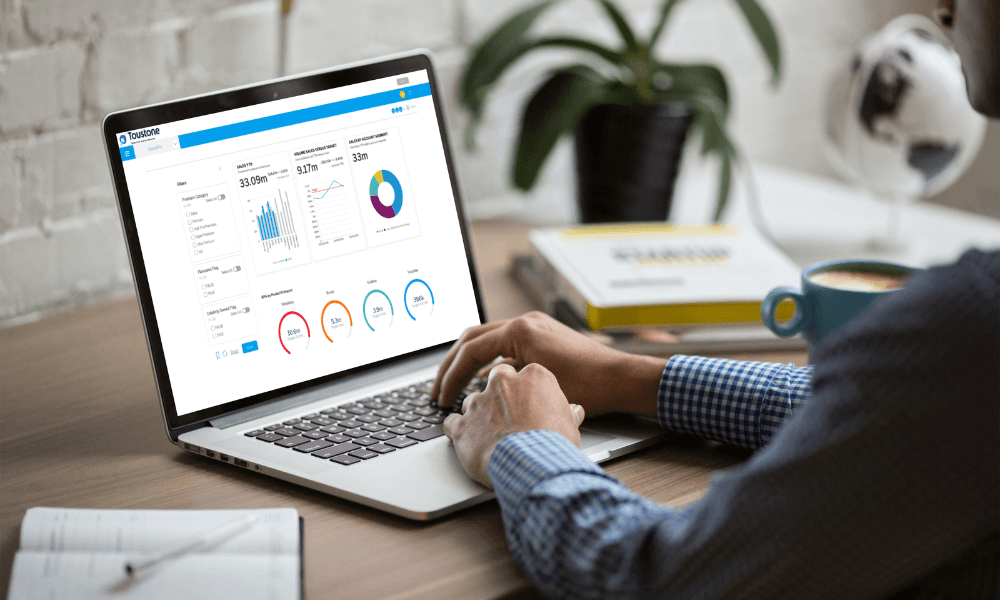 Typical Enterprise data challenges
Many medium to large enterprise businesses have a wealth of big data but struggle to fully utilise it effectively for maximum advantage and return. Some common challenges you may have include:
A digital strategy that is scalable for today and the future
Fragmented reporting platforms that result in siloed data
Time-consuming manual reporting processes
Limited visibility on key internal drivers impacting the business
Lack of predictive insight that assists in navigating future business demands and risk.
Our Enterprise solution overview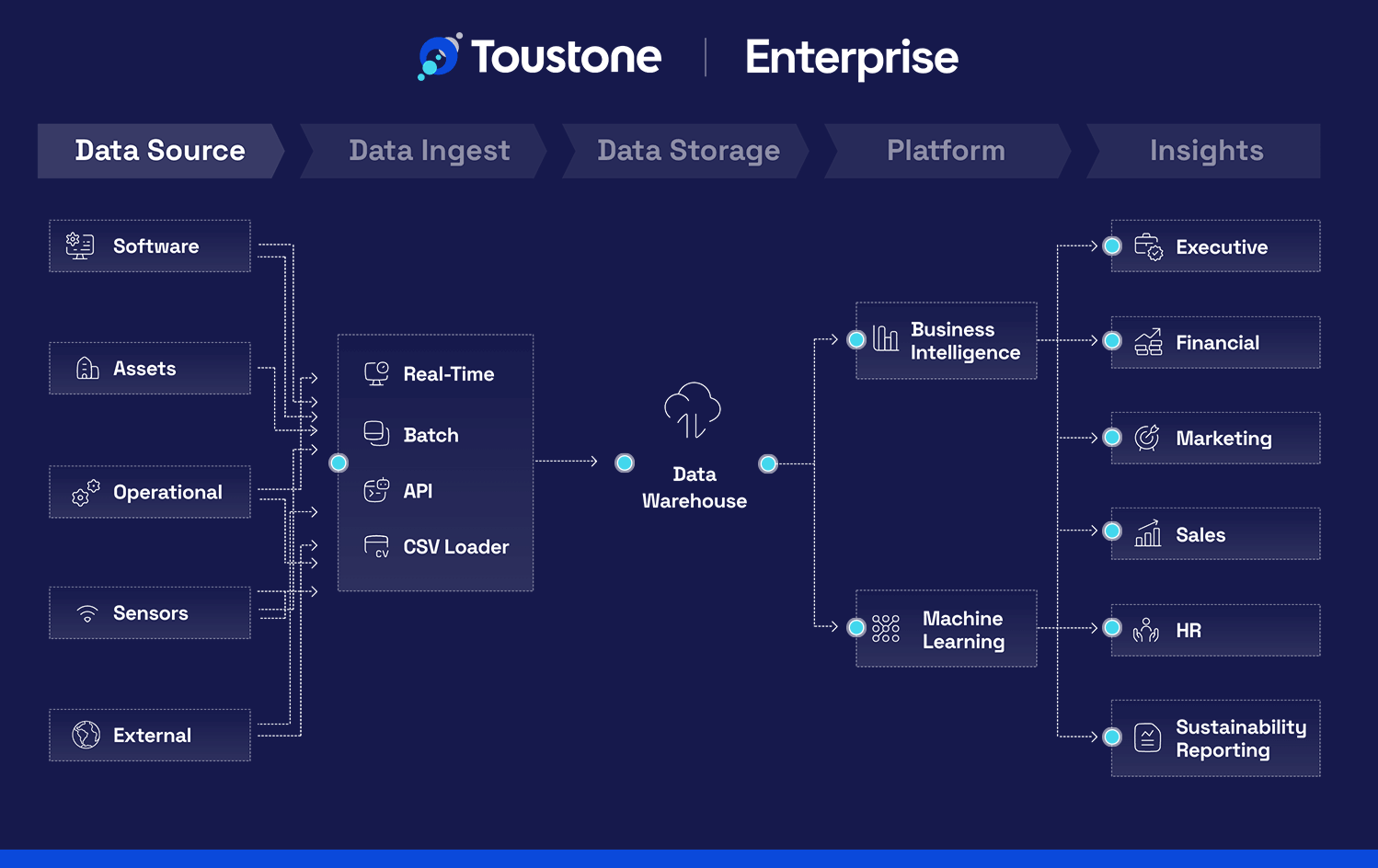 Key elements of our solution
Executive
Accurately track KPI performance to support maximise business efficiencies and returns whilst mitigating risk. This solution consolidates key information from various functions within your organisation and presents clear insight for informative action. Quickly understand where to direct your time, effort and resources with reliable insight!
Total business overview
View past, current & predictive KPIs
Activity or department drill-through
Supports predictive triage management
Financial
Single source of truth for all your financial reporting needs. By capturing all relevant information from existing financial systems and automating it into our platform, you will have a clear holistic view of your enterprise's financial performance.
Daily turnover analysis
Revenue growth analysis
Cashflow analysis
Standard financial reports
Marketing
Data-driven marketing campaigns. Automating the analysis of your customer will provide you with informed insight on who you should be targeting with further supporting analysis on direct contributions to revenue.
Campaign analysis
Contribution to revenue
Customer experience
Social media analysis
Sales
Get accurate sales performance reports. Our solution seamlessly blends all relevant data from your current sales software, finances, and CRM tools to provide you with dependable insights into your sales performance. Stay informed on how your team is doing and where to direct their efforts for maximum return on investment.
Daily Sales KPI
Sales against budget
Inventory risk & product performance
Customer sales profile
Human Resources
Valuable insight into your staff. With Deciison Intelligence supporting your Human Resource department, informed decisions can be made to improve performance, increase productivity, understand staff needs and reduce impacts on the bottom line.
People & culture
Learning & development
WH&S
Payroll analysis
Bankstown Sports Club
Bankstown Sports Club (BSC) is one of Sydney's top registered clubs with an extensive range of entertainment options including restaurants and bars such as La Piazza and Basement Brewhouse and 5 additional associated Venues. With over 100,000 members and well over 600 staff, they are one of the largest sporting club Groups in NSW.
"We needed to pull valued information on various demographic reports to understand our customers. This information supports our marketing, products, facilities and, well, every aspect of the business. We were regularly exporting reports native to various platforms that managed aspects of the business. This process would take a great deal of time and often wasn't possible due to the restraints of working in Excel.""

Chris Villani

Commercial Analyst, Bankstown Sports Club