Transport Analytics
Connect and ingest all data to analyse journeys, predict future maintenance, prevent incidents and make smart decisions.
Toustone's Transport solution provides real-time insights from transport vehicle, station, energy, and patronage data, precisely pinpointing where faster, meaningful decisions can be made.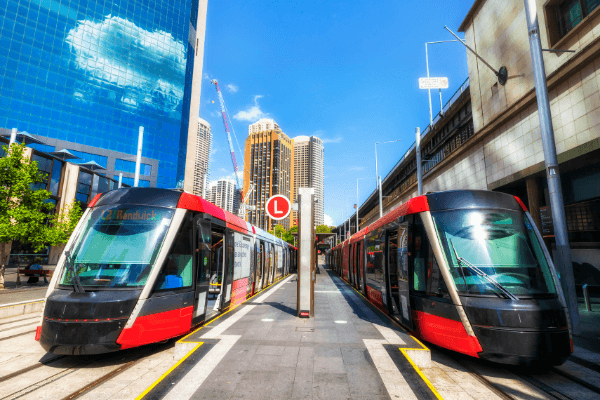 Typical challenges in the Transport industry
Do these data and analytics challenges sound familiar?
Large volumes of data are typically in silos across the business leading to a highly complex and time- consuming reporting process
There is no ability to track and detail individual asset performance holistically
Visibility into operation journeys against scheduled journeys is delayed
There is lack of insight into current and future energy consumption
No ability to monitor current and future asset maintenance
Our Transport Solution Overview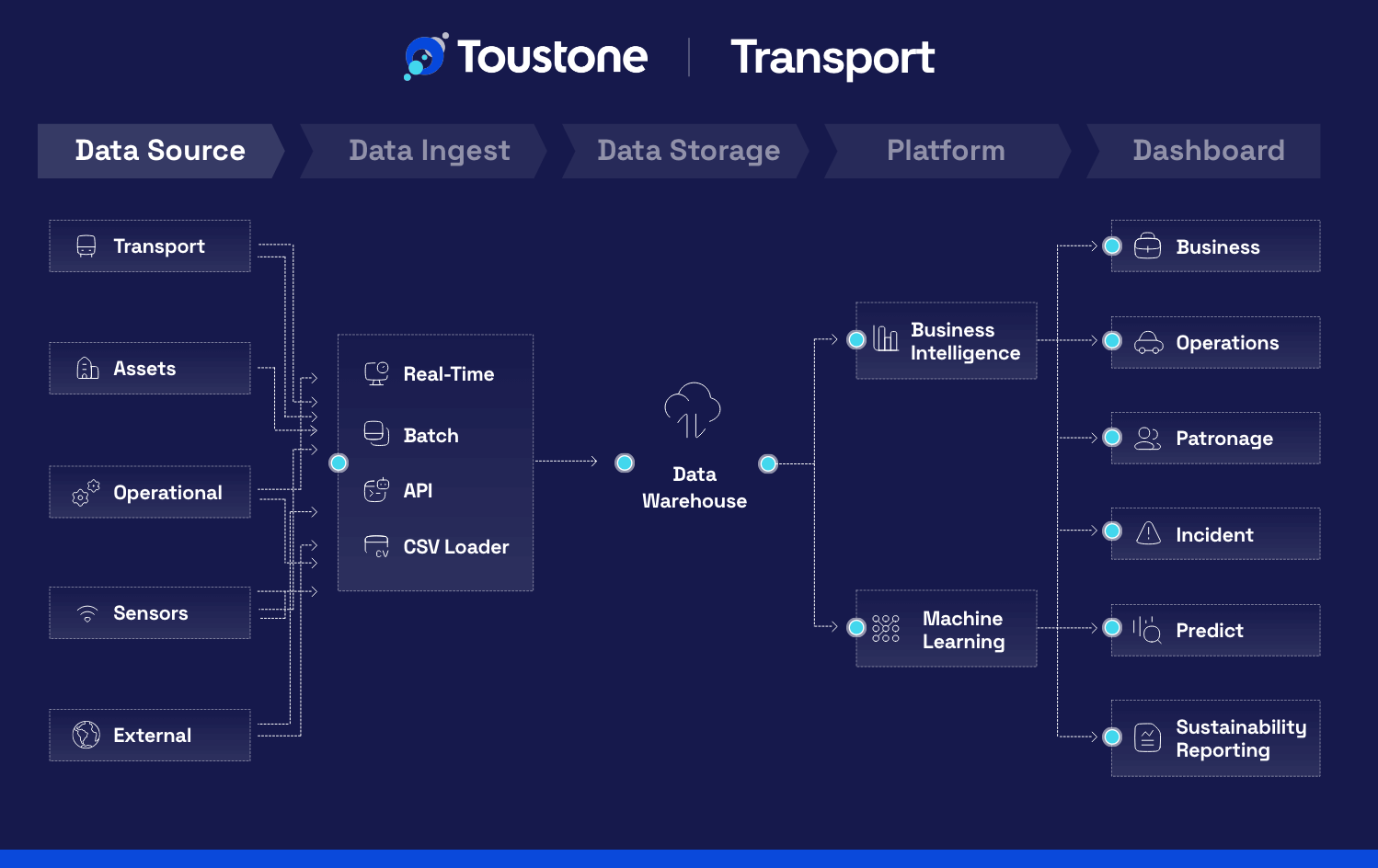 Key elements of our Transport solution
Business
Streamlined KPI performance reporting. By integrating siloed data and automating reports in our Transport decision intelligence platform, your daily business reporting is delivered to you with great detail in service payment claims, penalties, deductions and more.
Financial performance KPIs
Financial penalty alerts
Delay performance measurement
Customer feedback
Operations
Real-time insight into operational performance. Easily track your operation's actual performance against scheduled, detail performance obscurities and the impact on financials to support continuous improvements.
Actual performance vs schedule
Platform dwell and closures
Scenario modelling
Delivered services, headway, journey time analysis
Patronage
Full view of your customer's journey. Through ingesting patronage data and overlaying it against journey data, our platform highlights service utilisation and forecasts scheduling to support greater asset utilisation, service improvements and meet patronage demand.
Patronage measurement using ticketing data
Prediction for scheduling
Approximate patronage measurement using train weight
Passenger growth analysis
Incident
Proactive incident tracking. Easily monitor asset performance with automated alerts on incidents occurring within your operations. See a detailed analysis of incident attribution, cause and effect in a central location.
Incident attribution
Line possession management
Incident monitoring and alerts
Incident cause & effect analysis
Predict
Enhanced asset management capabilities. Predict analyses asset data to predict when, where and why the asset will require maintenance before wear and tear affects your operation schedules and has a financial impact.
Utilisation and availability
Maintenance monitoring
Monitoring and alerting
Machine Learning for predictive maintenance
Sustainability Reporting & Predictive Analytics
Toustone's sustainability reporting is compliant to national standards and ISSB IFRS S2. Our predictive sustainability analytics module forecasts transport operators energy usage and carbon footprint up to 24-months in advance, supporting organisations to adopt more sustainable and cost-effective practices.
Current energy usage
Machine Learning on energy forecast
Monitoring electrical assets
Alerts on key energy measures

SIRI Protocol in Toustone's Transport Solution
Benefits to Australian transport operators
Toustone has built its real-time transport data module based on the SIRI protocol. SIRI stands for 'Service Interface for Real-time Information' and it is a CEN technical specification and XML protocol developed in Europe (initial participation by France, Germany, Scandinavia, and the UK).
The SIRI protocol was designed as a standard for transmitting messages to allow distributed computers to exchange real time information about public transport services and vehicles.
There are multiple reasons why we chose the SIRI protocol for our real-time transport data module. To the right are a few of these:
It is a globally recognised standard for transmitting messages from all transport operators (think trains, buses, ferries etc. Regardless of the transport type, the SIRI protocol can be used).
The SIRI protocol is already being used as the protocol of choice in parts of Australia. For example the NSW Government has adopted the SIRI standard.
SIRI is all about communicating to the customer in a superior and accurate way. Accuracy of data resonates strongly with our values.
SIRI helps the transport industry move away from "now" "now" and instead move towards "when exactly is the next train arriving"
Australian Train Operator Case Study
Automated operational reporting
Our client is a large train operator currently operating and maintaining a line in Sydney, which contains 36km of track, 13 stations and delivering 346 daily services. Toustone enabled them to accurately track every journey with one dashboard that captures all train, station, and patronage data in one location. By unifying all their data sources they can now drill down from the big picture into individual train journeys to target specific performance issues.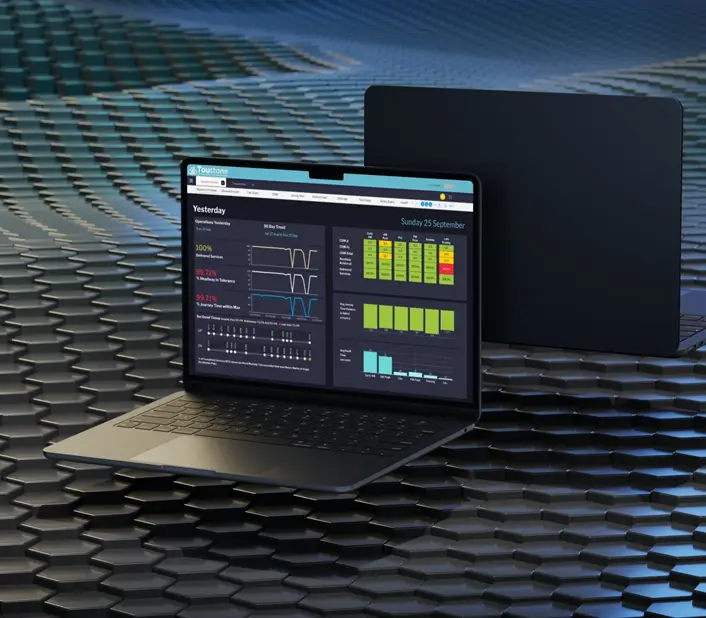 What has Toustone been able to provide for your Train Operations?
"Toustone has been able to provide far more accurate detail than any other service we have worked with previously. We have gone from absolutely nothing and bad Excel reporting to actual live data feeds inside a year… it's amazing."

Australian Train Operator

Network Standards & Performance Manager