Agriculture & Food
Insight, oversight, and foresight all in one place. Get complete control over your operations with reliable data and advanced analytics.
Toustone Agriculture & Food solution centralises and automates all your reporting needs to support all business decisions. Find your edge and achieve your business goals with data and insights you can trust.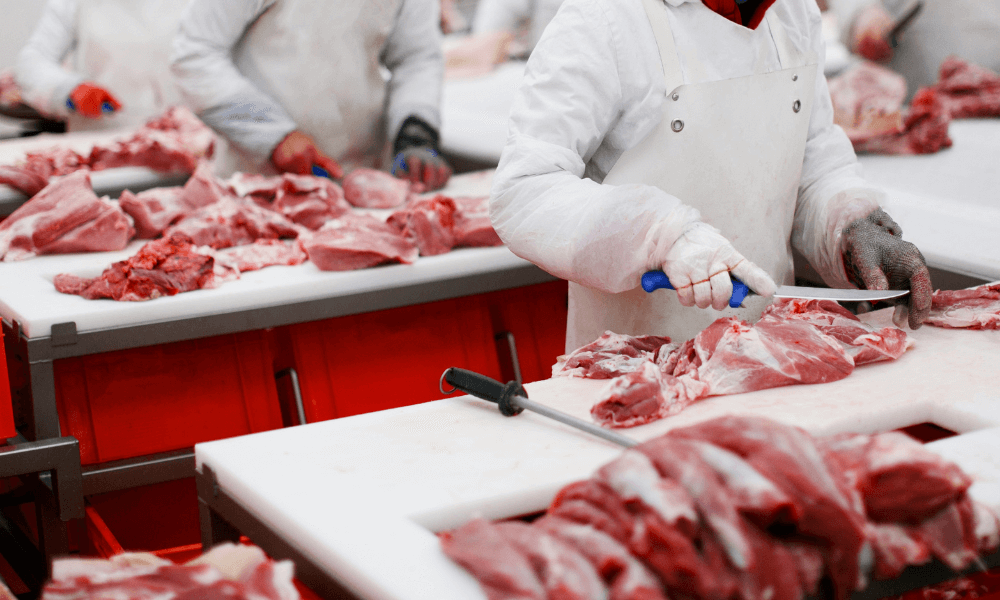 Typical data challenges in the Agriculture and Food industry we solve
Agriculture and food enterprises ingest large volumes of data daily which creates several common challenges:
Multiple siloed operating systems that require manual intervention to extract relevant information
Delayed insight into procurement, daily production performance, maintenance, energy and water consumption, waste management, HR/WHS and supply chain considerations
Missed opportunities for continuous improvement
Lack of foresight that supports a financially sustainable business
Our Agriculture & Food Solution Overview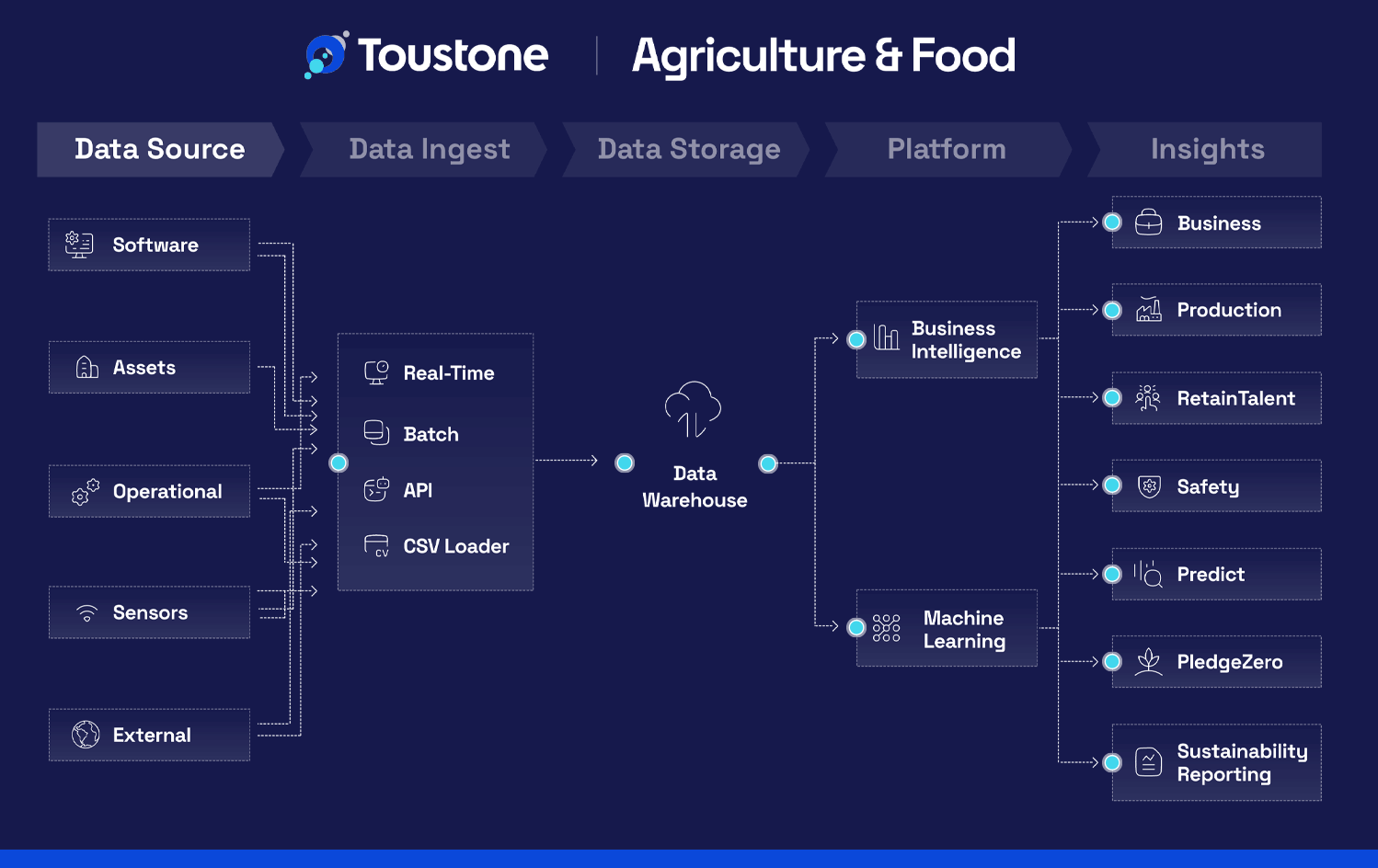 Key elements of our solution
Business
A single source of truth for all your business KPI performance. Our Decision Intelligence platform integrates siloed data and automates the reporting process to produce 'real time' and accurate insights against your KPIs.
Procurement and planning
Production performance and outcomes
Finance and Administration
Governance and Compliance
Production
Uncover the drivers of your daily performance. With report drill-through capabilities you can integrate daily production results, find anomalies, and drive informed decisions to improve production performance.
Daily primary and secondary products
Daily cutting room performance
Producer score (Lean Meat Yield and Intra-Muscular Fat)
Labour performance
RetainTalent
Targeted retention strategies with predictive insight. Remain provides visibility into who is at risk of leaving your plant within the next 12 months to support early intervention into staff turnover and reduce the impact on the bottom line.
12-month prediction on staff turnover
Staff turnover by manager, job title, tenure, etc.
New hire vs departure analysis
Feature analysis (causes of turnover)
Safety
Enhanced safety and quality intervention. By centralising key incident information into a single location, you can quickly identify underlining causes of safety incidents for targeted improvements in your production line.
Overall incident summary
Safety incident trends by class, location, region, etc.
Incident attribution
Treatment outcomes & RTW analysis
Predict
Enhanced asset management capabilities. Predict analyses asset data to predict when, where and why the asset will require maintenance before any asset failure affects your production line.
Utilisation and availability
Maintenance monitoring
Monitoring and alerting
Machine Learning for predictive maintenance
Sustainability Reporting & Predictive Analytics
Optimised consumption and carbon footprint insights. Toustone's sustainability reporting and predictive analytics solution provides daily operation energy consumption insights and forecasts up to 24-month usage to support organisations adopting more sustainable and cost-effective energy practices.
Energy and waste management
Machine Learning on energy forecast
Monitoring electrical assets
Alerts on key energy measures

Gundagai Meat Processors
Gundagai Meat Processors (GMP) is located in the prime lamb growing region of Gundagai in NSW. Over the past 45 years, their business has evolved from processing 5,000 lambs a year to processing one million per year. They attribute their success to their innovative methods, the trust they have built with long-term clients, and investment in employees. GMP is a significant contributor to the local Gundagai economy, employing approximately 250 staff, one of the largest employers in the region.