PledgeZero
Actionable insights that support strategies to optimise energy consumption and reduce carbon footprint!
PledgeZero accurately predicts energy consumption, uncovers operational usage and provides insights into your carbon footprint.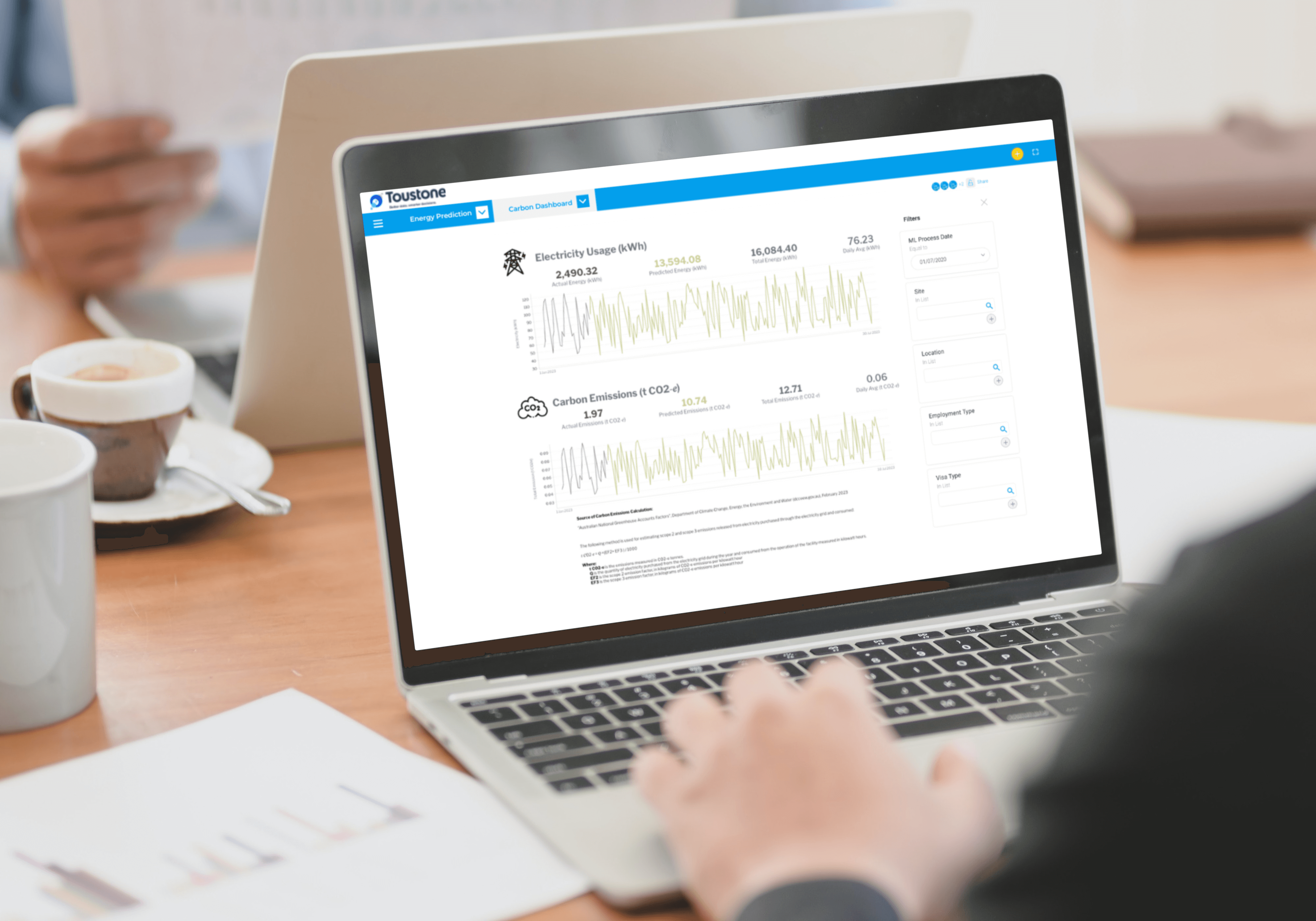 Typical data challenges when reporting on energy
Reporting on energy consumption and carbon footprint can be a complex and challenging process, from gathering accurate data and complying with regulations to engaging with stakeholders. Typical challenges:
Energy consumption and carbon footprint reporting is complex and time-consuming.
Management of large volumes of data across multiple platforms.
Wide range of energy and carbon reporting regulations and requirements (NGER, ERF, ACCUs, RET).
Inability to gather real-time insight and forecast usage.
Building transparency with stakeholders on ESG performance.
Key Elements of PledgeZero
Prediction
PledgeZero leverages cutting-edge Machine Learning and data science techniques to provide predictive insights which support organisations in optimising energy consumption, minimising carbon emissions and strengthening ESG performance.
Energy and carbon prediction.
Accurate target setting and monitoring.
Make informed investment decisions on new assets.
Identify cost savings opportunities.
Energy Consumption
Uncover your daily energy usage. PledgeZero's automated insights into energy consumption support you in reducing energy costs, improving sustainability practices, increasing operational efficiency, and tracking progress towards your sustainability goals.
Automated, current and predictive insights.
Optimise efficiencies against both peak and off-peak demand and pricing.
Accurately report on your resource consumption and management.
Supports continuous operational improvements.
Fully intergrated data reporting process.
Carbon Footprint
PledgeZero's automated insights into your carbon footprint can help your business achieve higher accuracy and efficiency in carbon footprint reporting, meet regulatory requirements, and gain a deeper understanding of your environmental impact so that you can develop effective sustainability strategies.
Data-driven insight and oversight of Carbon Footprint.
Predictive forecast supporting strategic and investment decisions.
Provides transparent, creditable and automated external reporting where required.
Variance tracking.