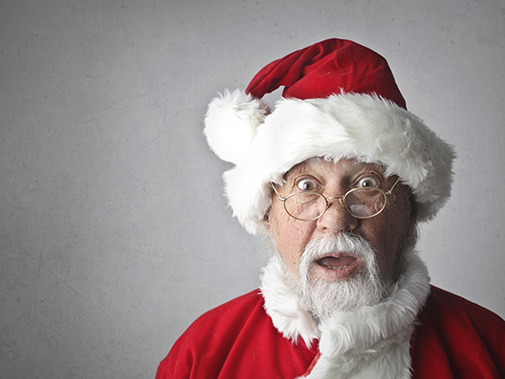 Santa's a busy guy – the whole year rests on getting one night right.
As the world's population increases, Santa needs to store and analyse more and more naughty and nice lists, wish lists and delivery locations.
The elves have worked out that a well-designed data warehouse and business intelligence reporting solution would really help.
So if Santa called us to help with Business Intelligence, what would we do?
We'd work together to define his needs and his data sources. We don't want any special information falling into the wrong hands, so we'd also spend time talking about data governance and security.
Once we know what reporting Santa needs to keep his operation in check, we go about extracting, transforming and loading his data into a secure data warehouse. This is the most crucial part of our plan – getting this part right means the success of the project! We transform the data in such a way that his reporting needs can be met.
Presentation is everything, especially for tracking presents! We'd create clear, visual reporting in a business intelligence platform to make Santa's data come to life. It seems like magic, even to Santa. His elves previously spent all year maintaining spreadsheets – now they're free to help make more toys and look after the reindeer.
Santa has a lot of data but these-days, managing large volumes of data is easy. An experienced business intelligence consultancy can help make your project seem like magic, and help you stay off the naughty list with management!
If your reading this Santa, get in touch with us today so you're prepared for this Christmas season!
Better Data.,Better Decisions.,Better Business.