We help disability service providers
make better decisions

by making data useful.
Hear how we've helped make data useful for the CEO of a disability services provider:
One view of your many data sources
Enter your email address to Download a Case Study on how Toustone has worked with a disability service provider:
Benefits Of Toustone NDIS Reporting
We work with your existing software and systems, including multiple databases and spreadsheets, to consolidate and integrate your data and reporting into one easy to use platform.
Move the slider on the image on the right to see how spreadsheets can be automatically transformed into easy to understand charts ->
This makes it easy to see if your key metrics are on track, manage resources more efficiently and understand your financial position at-a-glance, allowing you to make timely decisions.
Our reporting for NDIS metrics can include: 
■ financial reporting
■ client plan utilisation and expiry
■ staff & resource capacity
■ incident monitoring
■ data quality reporting
■ client outcomes
Getting up to speed rapidly is easy, resulting in a quick return on investment. The only limit is the available data.
We work closely with you to ensure your project is successful, no matter how large or small.
Sample Toustone Incident Reporting Dashboard:
Monitor incidents and identify trends as they occur.
Filter and drill down to the detail.
Manage your organisational risk and make decisions based on data.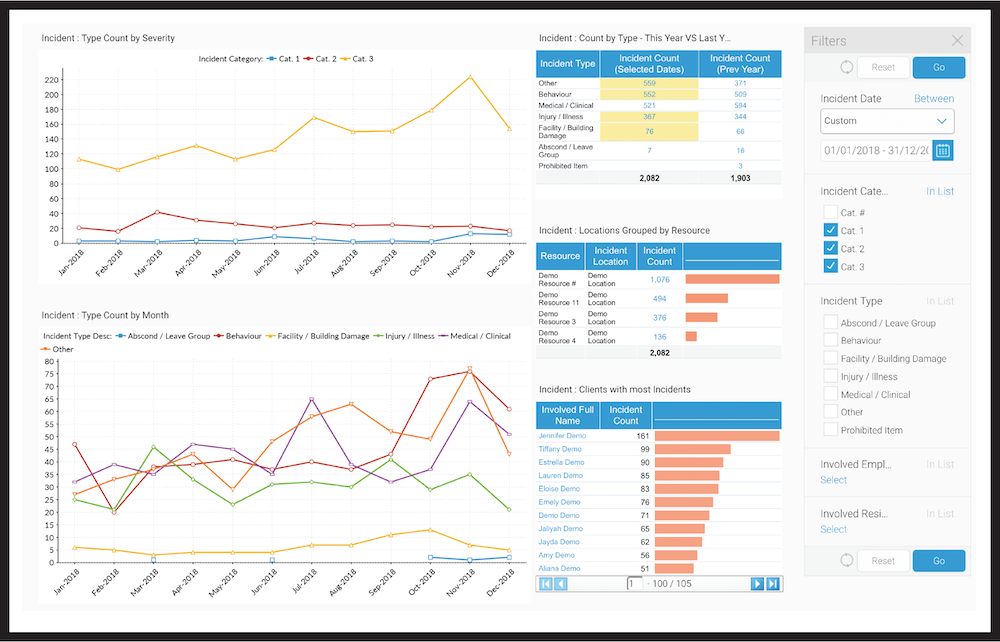 Contact us for a free over the phone consultation today.